Discover more from In Bed With Juliet
The modern-day sex ed we all need and desire. Musings, education, Authentic Sex Podcast eps, Q&A's and personal stories from Juliet Allen -- Global leading sexologist, Mother and lover of all things pleasure, sensuality and powerful relating.
Over 6,000 subscribers
20% off Pleasure Wands - exclusively for my In Bed community ✨
1 week only, starts today!
Hello, honeys.
I hope this message finds you smiling and pleasure-filled! And if not, do not give up. We all have our bad days (me included), and tomorrow is a new day ✨
I'm jumping in here briefly today to give you a really good excuse to begin the year prioritising P L E A S U R E - this week only, I'm offering 20% OFF the entire collection of The Juliet Pleasure Wands. This offer is exclusively for my In Bed community.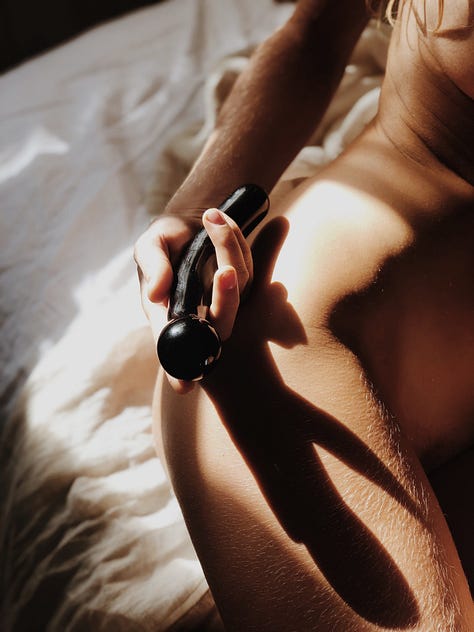 Perfect for self-pleasure or incorporating into partnered sex, these all natural crystal pleasure wands have been thoughtfully and intentionally crafted to lengthen your sexual pleasure and re-sensitise you to the incredible benefits of slowing down and connecting deeply with self.
Use code GETINBED at checkout and your 20% discount will be applied.
*Offer ends 25th January at midnight Sydney time.
With love!
Juliet xo
---
In Bed With Juliet is a reader-supported publication. To receive new posts and support my work, consider becoming a free or paid subscriber.